Account Executive (China) 业务支持经理 - 中国深圳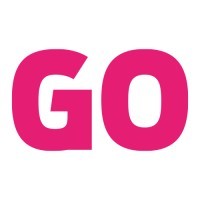 Indiegogo
Sales & Business Development
Shenzhen, Guangdong, China
Posted on Thursday, August 11, 2022
WHAT IS INDIEGOGO?
Indiegogo was started with the simple mission to democratize the way ideas get funded and become a reality. Our founders---struggled to find funding for projects and charities that they were passionate about due to a fundamental flaw in the system: for centuries, access to funds has been controlled by a select few. Since 2008, millions of Indiegogo contributors have empowered hundreds of thousands of inventors, musicians, do-gooders, and filmmakers to bring their ambitions to life.
With campaigns launched in 235 countries and territories and more than seven thousand campaigns running at any given time, we're the world's largest crowdfunding platform and distribute millions of dollars every week.
Whether a campaign is raising $1,000 or $1 million, each campaign--creative, entrepreneurial or cause-related--is moving forward because, at its core, Indiegogo is a way for people all over the world to join forces and together, do anything.
OUR TEAM:
Indiegogo is experiencing explosive growth in our Technology and Design vertical. We're looking for someone to help build and grow that business based in Shenzhen, China. Within this role, you'll source quality products in Greater China to help launch internationally via Indiegogo and will work with these clients to ensure their launches are successful. You'll regularly attend events, network, and speak to grow the Indiegogo brand in Greater China.
POSITION OVERVIEW:
The ideal candidate understands product development and is passionate about changing how Chinese brands launch internationally, with native fluency in Mandarin Chinese and good command in business-level English.
The ideal candidate would be based in Shenzhen, China; however, Beijing, Shanghai, or Hangzhou may be considered as alternative hiring locations for particularly outstanding candidates.
Learn more about what Indiegogo is doing with entrepreneurs in China.
YOU WILL:
- Achieve near and long-term sales targets.
- Identify, target, pitch, and close high-quality campaigns and partnerships that will advance our business overall, as well as in specific verticals
- Marshall cross-functional resources and provide high-impact consultative input to campaigners to help ensure they reach their goals
- Grow Indiegogo outreach in China by identifying key relationships and business opportunities, whether through networking, speaking engagements, events, press, or other opportunities, to successfully grow Indiegogo's presence
- Work with
U.S.-based
campaign strategist team to aid the development of campaigns
- Actively and accurately report pipeline and performance
YOU HAVE:
- 3-5 years of client-facing experience, emphasis on sales highly preferred
- Chinese (Mandarin) fluency and English proficiency
- Willing to travel in Greater China region and work flexible hours to accommodate coordination with U.S. headquarters
- Product vertical knowledge, experience, reputation, and network within the consumer hardware, design, and technology space; and familiarity with the Chinese hardware ecosystem. Core capabilities include:
- Sales: Ability to source and close high-quality campaigns
- Consultative: Ability to build strong, trust-based high impact relationships with clients and prospects, and educate them on innovative techniques
- Client development: Hands-on experience managing the end-to-end client development process, from securing initial engagements at new clients, to successfully growing long-term strategic accounts
- Experience and demonstrated ability to prioritize and multitask in a deadline-driven, high-pressure environment
- Persuasive, positive and confident disposition with strong leadership skills and ability to provide and receive constructive criticism
- Superior communication and public speaking skills.
Bonus Points:
- Past professional or personal experience with crowdfunding
- Past professional or personal experience with, and a deep understanding of hardware/technology product design
- Fluency in English, written and verbal, is a plus!
- Existing strong network in hardware, design and consumer technology
业务支持经理 - 深圳
深圳,中国
销售 - Indiegogo中国项目部
INDIEGOGO 是一个先于主流发掘巧妙设计与创新科技的地方。每周都有包括巧妙技术和匠心设计在内的多项项目上线,成千上万的产品从我们的平台上走向世界。
作为全世界最大的众筹和产品首发平台之一,INDIEGOGO在中国市场的设计与消费科技领域正经历爆炸式增长。我们有意在深圳寻找一位有海外项目管理和部门协调工作经验人才来巩固我们的中国区业务。在这一职位上,您将负责辅助硬件业务拓展团队在大中华区寻找优质产品,帮助其通过Indiegogo在国际范围内开展众筹,并建立紧密合作关系,确保他们的产品成功发布,传递和实践Indiegogo协助中国企业出海的使命。
理想的候选人有外企和项目管理经验,并热衷于更新中国品牌在国际平台发布趋势。该候选人应具备中文母语水平,并应达到商务英文水平。
录用地:深圳
工作职责
- 协助硬件业务拓展经理完成售前、售中及售后支持。比如:
- 收集客户有关信息和需求,建立客户资料及档案
- 推动众筹项目筹备及上线工作,协调解决客户关于海外众筹、营销、物流等各类问题
- 负责协调客户上线前项目审核,以及客户项目筹后物流计划和信息采集和客服质量监督指导
- 辅助业务团队整理销售材料、项目档案备份与更新
- 协助主管完善部门操作流程与规范,协调日常工作中的组织调配和信息梳理,做好销售的后台支持
- 支持业务团队与美国总部的沟通,英译中 中译英等辅助翻译工作
- 相关行业竞争信息的挖掘整理
- 传递和实践Indiegogo协助中国企业出海的使命
任职资格
- 3~5年以上跨部门协调经验,跨国部门间协调优先考虑
- 中文 (普通话)母语水平,商务英文读写流利
- 能够远端独立工作,並且在正常工作时间之外工作,以便与美国团队进行沟通
- 有优秀的条理性,具备有限时间内高压环境下分优先级处理多项任务的能力
- 卓越的人际沟通和表达能力
- 做事情专业负责,凡事有交代,件件有着落,事事有回应
- 善于主动发现问题,并积极推动改进
- 善于沉淀,总结工作经验和方法论
- 善于合作,有良好的的成人达己,乐于助人的品质
加分条件
- 有过同期多项目管理或者协助经验的优先
- 有过供应链管理或者项目风控相关工作经验的优先众筹经验
Indiegogo is committed to respecting your privacy as a job applicant. Please visit our Job Applicant Privacy Statement in our
Privacy Portal
for more information on your privacy rights and how Indiegogo processes your personal information.