Sales Operations Analyst - Contractor (Remote)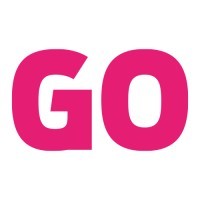 Indiegogo
IT, Sales & Business Development, Operations
Remote
Posted on Friday, May 12, 2023
WHAT IS INDIEGOGO?
Indiegogo is the place to discover clever, unique, and meaningful ideas and engage with the people behind them. We help Creators and Entrepreneurs accelerate their ideas from concept to success. Our backers can find thousands of technological innovations, creativity, and community projects on our platform, many of which before they go mainstream.
OUR TEAM:
We're a remote-first organization with teammates across the nation. We're a team of inventors, musicians, triathletes, activists, filmmakers, and writers, united by our love for the creativity and ingenuity we help enable across our site. We are a team of committed, results-driven industry leaders and pioneers passionate about our mission: To empower people to unite around the ideas that matter to them and bring those ideas to life
WHAT WERE LOOKING FOR:
As a Sales Operations Analyst - Contractor, you will be responsible for developing and measuring Sales, Marketing, and Customer Success metrics. You will have a tremendous opportunity to make a positive impact on a growing company and to work collaboratively with cross-functional stakeholders.
For this role, we are targeting $30 - $46 an hour. The project will be between 10 - 15 hours per week.
YOU WILL:
Evaluate the current business KPIs and reporting processes and make recommendations on how to improve the efficiency and effectiveness of all dashboards and KPIs
Partner with internal business organizations (Marketing, Sales, Inside Sales, Operations, Product Management, IT, and Finance, etc.) to implement recommendations
Design, test, implement, and standardize system Dashboards, Reports, Page Layouts, Processes, and Workflows in Salesforce CRM and analytics tools
Audit the existing tech stack and integrations with Salesforce CRM and provide recommendations to Sales management on improvements
Assess, document, and recommend best practices on maintaining, developing, and extending the use of Salesforce and Outreach
Identify and eliminate sales process bottlenecks and inconsistencies
Train Salesforce users to help expand knowledge and adoption of Salesforce's capabilities
Partner with Sales Managers and Marketing to refine the lead qualification process
Conduct comprehensive CRM Plugin audit for Outreach. Review existing plugin configuration, provide list of suggested enhancements, and deploy approved changes with Manager approval.
Review Outreach governance settings, providing best practice recommendations based on long-term scalability and maintenance needs. Align Customer workflows to new settings based on audit findings
YOU HAVE:
2-4 years of Sales Operations and/or Revenue Operations experience
Experience with supporting sales and marketing teams
Prior experience with Salesforce CRM, preferably Salesforce Lightning
Deep experience with Outreach.io
Experience with Looker or similar platforms
Excel knowledge (e.g., Vlookup, Index Match, Pivot Tables)
Highly analytical, organized and detail-oriented
Able to think strategically and execute tactically to drive results
Ability to work effectively in a remote team environment
***REMOTE WORK***
Indiegogo is a remote-first working culture that offers coverage for office space where ever you reside domestically.
Indiegogo is an equal-opportunity employer and complies with the San Francisco FCO.
Indiegogo is committed to respecting your privacy as a job applicant. Please visit our Job Applicant Privacy Statement in our
Privacy Portal
for more information on your privacy rights and how Indiegogo processes your personal information.