Technical Support Engineer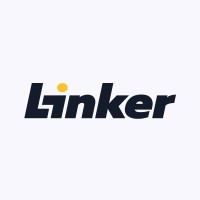 Linker - Cloud Fulfillment Platform
IT, Customer Service
Poland
Posted on Wednesday, September 13, 2023
We are the fulfillment experts who strive to make 1-day delivery for all customers a reality instead of a wish. We expose the real potential of e-shops and allow them to enter new European markets without unnecessary efforts, delays, and complex formalities - with just one click.
In simple terms, we take all the logistical issues off the shoulders of eCommerce and D2C companies - taking them on ourselves, while our clients can focus on their business growth.
Linker Cloud Fulfillment Network grows every day powered by our Order Management System which manages all logistic operations. We process monthly hundreds of thousands of orders through 35 warehouses in 24 countries. However, we are not attached to these numbers as we know they will go up in a moment and maybe you will contribute to it as well.
If you are looking for a work environment, where every team member plays a crucial role in an entire service development process just scroll down carefully and join our story.
Key responsibilities

Provide IT support for organization employees and support for customers using our product

Log, prioritize, and escalate the support issues and requests

Manage computer hardware, office equipment, and networks

Work with product development team and infrastructure team on solving incidents and problems reported by the customers

Work with Office and HR managers to ensure employees have necessary IT tools and use them in a secure way

Automate manual tasks by writing scripts or by using configuration management tools

Take part in design and implementation of IT security policy

Write documentation for existing and new service components
Desired qualifications

Knowledge of operating system administration on both the server and desktop - Linux (Red Hat-derived, Ubuntu), Microsoft Windows, and macOS.

Proficiency in at least one general purpose scripting language (bash, python, PowerShell, etc.)

Knowledge of IP networking and common application protocols (HTTP, DNS, DHCP, etc.)

Understanding of identity management and security issues

Strong problem solving skills, desire to learn, and curiosity

Communicative spoken and written English

Courtesy and basic soft skills, due to frequent interaction with non-technical users

Team player – always willing to give support to others and ask for help if needed

Experience with provisioning and configuration management tools (Ansible etc.) will be considered an advantage

Having personal open source projects will be considered an advantage

Running Linux on a personal workstation will be considered an advantage
What we offer

Work in a very innovative company delivering SaaS software used by fast-growing e-commerce and logistics industries

Opportunity for significant personal growth, fueled by interaction with IT experts

A highly motivated team with a strong focus on personal growth and open communication

Private healthcare in Luxmed

B2B employment

Competitive salary

Hybrid work model (2 days office / 3 days remote)

Office located in Warsaw
Final steps before our joint journey begin