Treasury Manager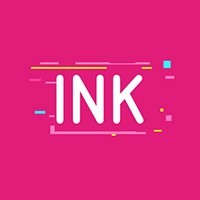 Movable Ink
Accounting & Finance
Remote
Posted on Friday, May 5, 2023
Movable Ink scales content personalization for marketers through data-activated content generation and AI decisioning. The world's most innovative brands rely on Movable Ink to maximize revenue, simplify workflow and boost marketing agility. Headquartered in New York City with close to 600 employees, Movable Ink serves its global client base with operations throughout North America, Central America, Europe, Australia, and Japan.
The Treasury Manager will oversee the company's financial activities, including cash management, risk management, and investment strategies. They will be responsible for developing and implementing policies and procedures to ensure the efficient and effective management of the company's cash and financial resources. The Treasury Manager will collaborate with various stakeholders to ensure that the company's financial objectives are met.
Responsibilities:
Develop and implement treasury policies and procedures to ensure the effective management of the company's financial resources
Manage the company's cash flow, including forecasting and analysis of cash requirements
Oversee the management of bank accounts, including opening and closing accounts
Manage the company's investment portfolio, including monitoring investment performance and making investment recommendationsManage the company's debt, including monitoring borrowing levels and debt covenants, and making recommendations for debt refinancing or restructuring when necessary
Develop and maintain relationships with banks, rating agencies, and other financial institutions to ensure that the company has access to the necessary financial resources
Oversee the company's risk management activities, including insurance programs and hedging strategies
Monitor and analyze economic, financial, and market conditions to identify risks and opportunities
Ensure compliance with applicable laws, regulations, and accounting standards
Qualifications:
At least 5 years of experience in treasury management or a related field; CTP preferred
Knowledge of financial instruments, including derivatives, and their associated risks
Familiarity with cash management systems, financial software, and banking operations
Understanding of financial regulations and accounting standards
The base pay range for this position is $110,000/year - $135,000/year. The base pay offered may vary depending on job-related knowledge, skills, and experience. Stock options and other incentive pay may be provided as part of the compensation package, in addition to a full range of medical, financial, and/or other benefits, depending on the position ultimately offered.
Studies have shown that women, communities of color, and historically underrepresented people are less likely to apply to jobs unless they meet every single qualification. We are committed to building a diverse and inclusive culture where all Inkers can thrive. If you're excited about the role but don't meet all of the abovementioned qualifications, we encourage you to apply. Our differences bring a breadth of knowledge and perspectives that makes us collectively stronger.
We welcome and employ people regardless of race, color, gender identity or expression, religion, genetic information, parental or pregnancy status, national origin, sexual orientation, age, citizenship, marital status, ethnicity, family or marital status, physical and mental ability, political affiliation, disability, Veteran status, or other protected characteristics. We are proud to be an equal opportunity employer.