Speculative Opportunities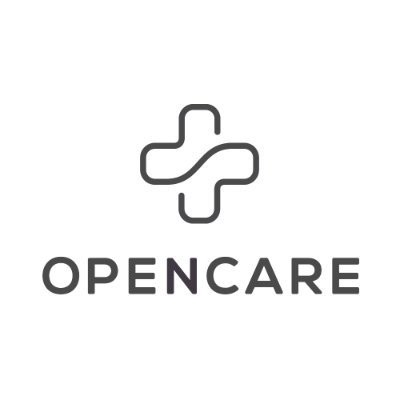 Opencare
Posted on Wednesday, September 21, 2022
Before you read any further:
This posting is for future speculative opportunities with the Opencare Team. Our teams are always on the hunt for talent and if you don't see a role that peaks your interest, please apply here. We are keen for applicants within Sales (AE, BDR, leaders), Finance, Data, People & Talent, Customer Success/ Operations, Engineering, Product and Development.
Diversity and Inclusion is our thing at Opencare and we've worked hard to craft a team with a variety of backgrounds and perspectives. Why? We're glad you asked! We are all solving the same set of problems from our own unique lenses, and this is fundamental to our success as a business and ability to produce creative solutions. Experience means something different to each of us, and your unique combination of skills, passions, and experiences makes you a valuable asset to our team.
Opencare's Vision:
To reinvent how dentists run their practices, so they can focus on what matters most" providing exceptional patient care
Opencare is building technology to transform the dental industry.
Running a dental practice is becoming more and more complicated every year. At Opencare, we believe that dentists shouldn't have to worry about managing their practice, they should focus on providing world-class patient care experiences. After all, we live our most important life moments, from laughing and smiling to eating and talking, through our mouths. Yet for such an important body part, the thought of visiting the dentist instills fear and confusion in most people. We want to change that.
Through the Opencare technology platform, we are enabling dentists to connect with new patients, streamline their day-to-day operations, and manage their billing seamlessly. All of this frees up time and energy that can be dedicated to helping patients understand and improve their oral wellness. We believe that people reach their full potential at work when they are happy and healthy outside of work. You can learn more about our culture, as well as our professional and personal benefits here. You can also hear about it directly from our team here.
Skills:
You strive for a holistic understanding of any business or activity you're involved in, especially the fundamentals that drive growth and success
Experience at a start-up or high growth company deemed an asset
Self starter with a demonstrated track record of critical thinking and problem solving applied to ambiguous problems
Highly effective communicator, with the ability to collaborate and work closely with other functions across Opencare including Sales, Customer Success, Product, Engineering, Finance etc. to build feedback loops between Operations and the rest of the business.
Ability to quickly pinpoint problems, understand their root cause, and come up with creative solutions (including how to implement those solutions)
Naturally curious and energized by working in an ambiguous environment
Analytical and take action based on data, not just your gut feeling