PH - Marketing Specialist (2023)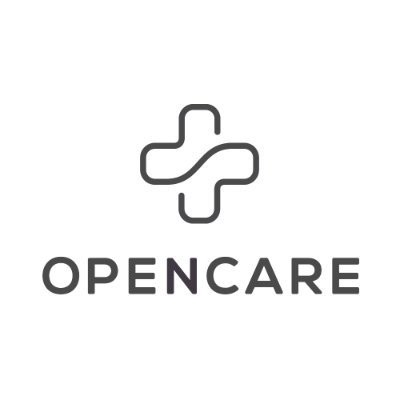 Opencare
Marketing & Communications
Philippines
Posted on Tuesday, May 2, 2023
Before you read any further:
Our strength at Opencare relies on the diversity of perspective that we work hard to craft on our team. We are all solving the same set of problems from our own unique lenses, and this is fundamental to our success as a business.
Experience means something different to each of us and your unique combination of skills, passions and experiences makes you a valuable asset to our team. If the role below is of interest to you, please consider applying!
Opencare's Mission:
To reinvent how dentists run their practices, so they can focus on what matters most: providing exceptional patient care.
Running a dental practice is becoming more and more complicated every year. At Opencare, we believe that dentists shouldn't have to worry about managing their practice, which frees them up to prioritize world class patient care experiences. After all, we live our most important life moments, from laughing and smiling to eating and talking, through our mouths.
Yet for such an important part of our body, the thought of visiting the dentist instills fear and confusion in most people. We want to change that. Through the Opencare marketplace, we are enabling dentists to connect with new patients, streamline their day-to-day operations, and manage their billing seamlessly. All of this frees up time and energy that can be dedicated to helping patients understand and improve their oral wellness. We believe that people reach their full potential at work when they are happy and healthy outside of work. You can learn more about our culture and what we do at Opencare here.
Our Marketing Team's Vision:
In order for Opencare to truly impact a change in people's perceptions around dentistry, we need to attract patients to our platform, and effectively communicate the "why" behind this vision. We want to build a world where going to the dentist is a regular part of your overall wellness routine, and allow for proactive and well-informed decisions to be made around who you trust with this important part of your health.
How will you help us get there:
As a
Marketing Specialist
at Opencare, you'll be working closely with the
Director, B2C Marketing
for implementing and executing marketing campaigns that promote our company's products and services. This position requires a creative and strategic thinker who is able to analyze data and evaluate performance trends for optimizations. The ideal candidate will have experience with a variety of marketing channels and tools, including social media, email marketing, advertising, and content creation.
You will also be responsible for:
Analyze market trends and customer data to identify opportunities for growth
Help create content for marketing materials, including social media posts, emails, and advertisements
Manage and optimize paid social media accounts, including creating and scheduling posts, monitoring engagement, and analyzing metrics
Collaborate with marketing team members, to ensure messaging and branding are consistent across all channels
Track and report on campaign performance, including analyzing metrics and making recommendations for improvements
Stay up-to-date on industry trends and marketing best practices
Execute email and other marketing campaign setup with high attention to detail based on briefs and direction
Skills and attributes we are looking for in a successful candidate:
Bachelor's degree in marketing, communications, or a related field
2-4 years of experience in marketing, preferably in a B2C environment
Strong understanding of marketing channels and tools, including social media and SEM
Excellent written and verbal communication skills
Ability to analyze data and make data-driven decisions
Creative and strategic thinker with a willingness to take risks and try new things
Ability to work independently and as part of a team
Proficient in Microsoft Office and marketing software, such as Hootsuite, Google Analytics, and ESPs
Experience with email marketing and basic knowledge of HTML/CSS (experience with Braze or Iterable is a Bonus)
The above statements describe the general nature and level of work being performed by people assigned to this job. They are not intended to be an exhaustive list of all responsibilities, duties, and skills required. Reasonable accommodations may be made to enable qualified individuals with disabilities to perform the essential job functions. If you require assistance or an accommodation due to disability during the interview process, please inform your Talent Partner.