B2B Marketer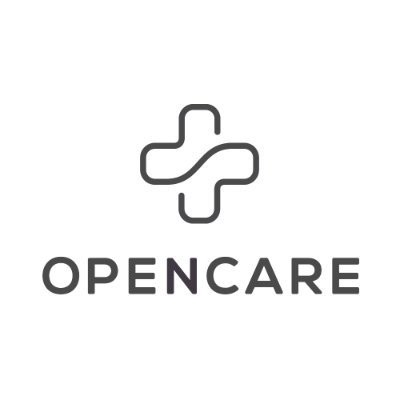 Opencare
Marketing & Communications
Globe, AZ, USA
Posted on Thursday, May 4, 2023
Location:
At Opencare, we are a remote first organization. Our home city is Toronto, however, we are open to applicants from Canada and the United States.
Before you read any further:
Our strength at Opencare relies on the diversity of perspective that we work hard to craft on our team. We are all solving the same set of problems from our own unique lenses, and this is fundamental to our success as a business.
Opencare's Mission:
To reinvent how dentists run their practices, so they can focus on what matters most: providing exceptional patient care.
Running a dental practice is becoming more and more complicated every year. At Opencare, we believe that dentists shouldn't have to worry about managing their practice, which frees them up to prioritize world class patient care experiences. After all, we live our most important life moments, from laughing and smiling to eating and talking, through our mouths.
Yet for such an important part of our body, the thought of visiting the dentist instills fear and confusion in most people. We want to change that.
Through the Opencare marketplace, we are enabling dentists to connect with new patients, streamline their day-to-day operations, and manage their billing seamlessly. All of this frees up time and energy that can be dedicated to helping patients understand and improve their oral wellness. We believe that people reach their full potential at work when they are happy and healthy outside of work. You can learn more about our culture and what we do at Opencare here.
Our Sales team Vision:
Our goal is to bring the right technology and service solutions to every dentist in North America, and help them manage and grow their business in a seamless way. The sales team takes great ownership for consulting with dentists to help them understand the opportunities within their current business.
Our core product delivers a simple promise to dental practices: we will help you grow your practice, risk free. We do this by delivering patients directly to the practice without their team needing to lift a finger on marketing. Further, they only pay us if the patient actually shows up and has a successful appointment. As a result, we confidently deliver a
4.5x
ROI to dental practices within 90 days. Talk about a no-brainer!
To help dentists understand our product offering, our sales team need to be trusted experts in the space, and build great relationships with both dentists and front office staff, to create a "win-win-win" scenario.
How will you help us get there:
As a
B2B Marketer
at Opencare, you'll be working closely with our
Director of Sales
to lead and drive strategy, development, and execution of innovative, practice-focused campaigns that create pipeline and revenue growth for Opencare in Canada and the United States.
You will play a key role in supporting the direction and leading the creation and optimization of persona-based pipeline generation programs that increase conversion rates and positively impact win rates to accelerate our growth in Canada and the United States
Your primary role will be to:
Develop and execute integrated marketing campaigns targeting dental practices to drive awareness, generate leads, and increase overall adoption of the Opencare platform.
Collaborate with cross-functional teams (Sales, Customer Success, Product, and Engineering) to develop and implement marketing strategies that resonate with our target audience and align with Opencare's business goals.
Create compelling content (e.g., blog posts, case studies, webinars, whitepapers, etc.) that showcases the value of our platform and addresses the unique needs of dental professionals.
Optimize marketing efforts to reduce Customer Acquisition Cost (CAC) and maximize return on investment (ROI).
Build and maintain relationships with key industry partners, including dental associations, trade groups, and thought leaders to drive collaboration and increase Opencare's visibility in the market.
Develop and optimize highly effective multi-channel nurture, target account, and intent-based engagement programs
Design and develop programs for gaining access to VP and C-Level stakeholders across a variety of industries and market segments
Design and build tools and tactics in partnership with counterparts in Segment Marketing, Value Advisory, Product Marketing, and Sales
Devise a strategy and plan for supporting Inside Sales efforts to engage and convert leads regardless of lifecycle stage, including the development of structured campaign cadences across multiple channels
Track the market for trends, benchmarks, opportunities, best practices, tools/platforms, and use that information to continually optimize our approach
Skills and attributes we are looking for in a successful candidate:
4-6 years of experience in B2B marketing, preferably within the dental or healthcare industry.
Ability to attend 2-4 conferences/ year
Proven track record of designing and executing successful marketing campaigns that drive growth and increase brand awareness.
Strong understanding of inbound marketing principles and experience using marketing automation tools and platforms.
Exceptional written and verbal communication skills, with the ability to create engaging and persuasive content tailored to the needs of the dental industry.
Strong analytical and data-driven mindset, with the ability to track and measure campaign performance and make data-informed decisions.
Experienced with managing campaigns on media platforms such as Facebook, Instagram, LinkedIn and Adwords
Experienced with content marketing (through a targeted email outreach program as well as branded partnerships)
Bonus skills and attributes that will help you stand out:
B2B Sales background a bonus!
Ability to partner regularly with senior leadership across the sales, marketing, and advisory organizations
Experience building and maintaining relationships with industry partners and influencers.
Ability to manage multiple projects simultaneously, prioritize tasks, and meet deadlines in a fast-paced, dynamic environment.
Highly effective working in cross-functional teams
The above statements describe the general nature and level of work being performed by people assigned to this job. They are not intended to be an exhaustive list of all responsibilities, duties, and skills required. Reasonable accommodations may be made to enable qualified individuals with disabilities to perform the essential job functions. If you require assistance or an accommodation due to disability during the interview process, please inform your Talent Partner.