Lead Backend Developer - Elixir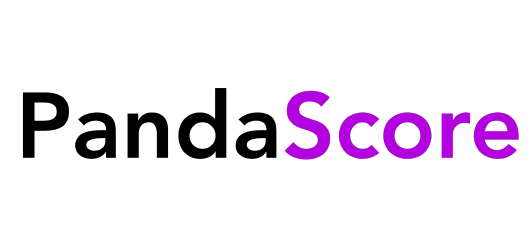 Pandascore
Software Engineering
Paris, France
Posted on Thursday, April 28, 2022
About
PandaScore is the esports data provider. We collect real-time data about competitive matches on video games such as League of Legends, CS:GO or Rocket League. Then, we deliver it in real-time as odds & statistics through a REST API and Websockets to the e-sports ecosystem. We currently work with worldwide media, professional teams, and score apps among others to enable the growth of their business with our data!
To collect real-time data from e-sports, PandaScore extracts raw data from live video feeds (Twitch, Youtube Live, …) using a Computer Vision & Deep Learning based software architecture.
PandaScore has been expanding to e-sports betting market for a year now to become the first data provider in one of the most developed markets in the industry.
Why are we doing all this? 🤷‍
Sports is huge, no spoiler there. More recently video games have changed the way we experience entertainment (through streaming, easy matchmaking, and so on) and are reaching the same standard as traditional sports. E-sports is experiencing the same evolution as traditional sports has gone through over past decades, but in just a few years. The growth is truly incredible.
At PandaScore we want to help the growth of the industry by providing data and odds to businesses. We want to have the most reliable and accurate data so products can be built in e-sport with the same, if not better, experience as sports. Our customers are using our data in an automatic and real-time way. This means that if we fail in any way there will be a big impact in a few milliseconds. As such, building robust products is key.
We also strongly believe that our combination of AI and Computer Vision can one day make a huge impact not just on e-sports, but on traditional sports as well. We are not closing any doors.
Learn more about us here: https://medium.com/pandascore-stories/pandascore-where-esports-and-ai-meet-8d9078c021e5
Wanna know what it's like to work at Pandascore ? Take a look here: https://medium.com/pandascore-stories/what-its-like-to-work-at-pandascore-5622015f827f
Job Description
Our challenges at Pandascore EngineeringTeam
Delivering data at a large scale, with high-level integrity, accuracy and availability expectations
Build the most efficient interactions between AI and human inputs
Build a scalable stack in a fast-moving business environment
As a Pandascore Lead (Elixir) Back End Developer 🏀
You will be part of the Pandascore adventure, as a key moment in term of growth & opportunities.
You will work on our AI-based product used in real-time by professional traders & bookmarkers 24/7 all over the world with the highest standard of SLA.
You will be working along with:
other developers
data scientists
data managers
esport traders
You will join a collaborative team, working together in an agile environment with a strong engineering culture.
As a Lead, you will mentor the team in producing clean, consistent and well-organized code, and support them by creating a learning environment with an open communication culture.
You will deliver high quality, tested and maintainable code, build new features and challenge specs in coordination with the product team. You will write code that, a year from now, you will be able to look at and not wonder what on earth you were thinking.
You will continuously learn and improve codebase quality along with the entire engineering team, mentored by talented people.
If you love to experiment, and are up to challenges, come and join us!
Stack
Elixir
Phoenix
RabbitMQ
Docker
Kubernetes
PostgreSQL
Cassandra
Ruby on Rails
Python
Numpy
React
TypeScript
Preferred experience
What you'll need 💪
4+ years of experience working as a talented Backend or Fullstack Developer, ideally using Elixir
at least 1 year of experience in leading/mentoring technical teams
A passion for code quality and overall development best practices
Good communication skills to work in team
To be fluent in English
Bonus points 👌
Experience with Erlang
Experience with real-time interfaces
Experience with high volume and availability interfaces
In short, you are: 😇
A team player: You respect those you work with and are always open to help or learn from someone else
Rigorous: You know that details can make the difference
Data-driven: You make data talk and base all your decisions on it
Autonomous: Moving forward on your task alone doesn't scare you, on the contrary!
Product-oriented: You focus on the short term and long term outcomes for the product
What's in it for you 🎁
Gaming room (PS4, PCs, Switch)
Video game credits 🤘
Central office in Paris (Ⓜ️ Bonne Nouvelle)
Other usual perks (health insurance, transportation participation, lunch coupon)
Work in a fast-paced, high-growth industry with innovation as our motto
Recruitment process
During the different discussions, you will meet several members of the company, this way you get to know more about us, and we get to know more about you.
Discovery call 👀
Technical discussion & technical test 👾
Test debrief + lead discussion 🧠
Culture fit 🐼