CTO - Chief Technical Officer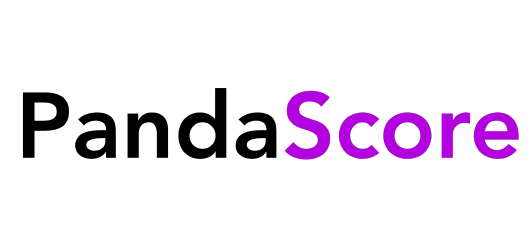 Pandascore
Software Engineering, IT
Paris, France
Posted on Friday, April 21, 2023
We are looking for a Chief Technology Officer (CTO) to join PandaScore and lead our engineering team to new heights!
As part of our leadership team (C-levels), you will play an essential role in driving technical innovation, excellence & product vision.
At PandaScore we believe fun, performance & friendliness go hand in hand and we are seeking a CTO who embodies these values and fosters a collaborative work culture.
Your missions 🏀
1. Act as a strategic business partner
Develop a deep understanding of our business & the betting industry to identify opportunities for innovation and build our engineering strategy accordingly
Build the right technology, product & organisation to establish PandaScore as the No.1 esport data provider alongside our Chief of Data
Work with our partners to find the best technical solutions to integrate and accelerate revenue
2. Lead the team
Lead & mentor our diverse engineering team (10+ people), including developers, product managers & designers, to achieve their full potential & thrive in their roles
Create a supportive & inclusive work environment that values well-being, personal and professional growth, and open communication
Foster a culture of continuous learning, innovation, performance and cross-functional collaboration, where everyone's ideas are heard, and teamwork is encouraged
3. Elevate what engineering means
Drive innovation & experimentation, ensuring PandaScore remains at the forefront of the esport & betting technology landscape
Challenge the status quo and constantly seek ways to elevates engineering processes, methodology and culture
4. Deliver
Lead all aspects of the development lifecycle, from strategic planning, design/Architecture, development, testing, and integration to maintenance
Collaborate with other teams, such as sales and customer support to ensure that our products meet the needs of our customers
Our friendly, team-oriented culture encourages collaboration and innovation, and we need someone with leadership skills to enhance our engineering team. If you are a skilled technologist who values teamwork and can balance strategic thinking with hands-on technical expertise, and are willing to roll up your sleeves and work alongside the team when needed, this role is for you! 💪
What you'll need 👀
5y+ experience in start up, ideally as a co-founder, or as technical lead/CTO, being part of board/Exco decision taking
Effective leader & team-player, who knows how to build & lead high-performing teams, coach, mentor, and motivate diverse team members
Business acumen, with a solid understanding of business drivers & metrics and the ability to identify opportunities for technical innovation that can drive revenue growth and competitive advantage
Excellent communication skills, with the ability to communicate technical concepts and ideas to both technical & non-technical stakeholders, and build strong relationships with partners & customers
Hands-on technical experience, with the ability to dive in and work with the team when needed plus a desire to stay hands during the first months
Adaptability, with the ability to adapt to changing business and technological environments, and a willingness to experiment, take calculated risks, and pivot strategy when necessary
Required Technical Skills
Strong experience with Kubernetes and cloud infrastructure, preferably with Google Cloud Platform (GCP)
Strong experience in designing, building, and maintaining high-performance and scalable public APIs, and a deep understanding of RESTful API design principles and best practices
Proficiency in designing and building scalable, fault-tolerant microservices architectures
Hands-on experience with RabbitMQ or other message brokers
Expertise in real-time data processing, stream processing, and event-driven architecture
Strong understanding of database technologies such as SQL and NoSQL, and experience with designing data models and building data pipelines
Experience with Gitlab CI/CD (or similar) and infrastructure as code tools like Ansible or Terraform
Excellent understanding of software development processes and methodologies, including agile development and DevOps
Bonus Technical Skills
Familiarity with machine learning and AI concepts and their applications
Expertise in security and networking
Proficiency in Python, Elixir, Node or Ruby
What's in it for you 🎁
🎮 Video game credits 🤘
🚇 Central office in Paris with a gaming room (PS4, PCs, Switch)
💎 At PandaScore we want everyone to be involved in the success of the company and we reward both individual and collective efforts by offering company Stock Options (French BSPCEs)
🐼 Work in a cool environment where people matter and have fun together while growing with the company
🧘‍♀️ Other usual perks (health insurance, transportation participation, lunch coupon)
🌏 Remote friendly