Customer Success Engineer - Remote in the US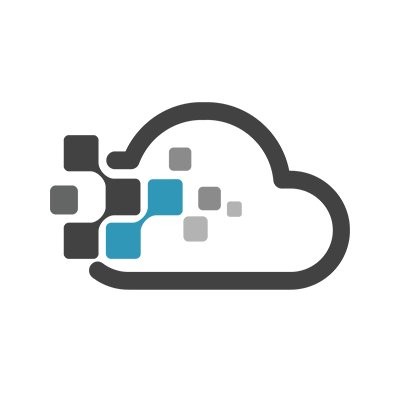 Rescale
Customer Service, Sales & Business Development
United States
Posted on Wednesday, June 26, 2019
Rescale is the leader in enterprise big compute and is one of the fastest growing tech companies in Silicon Valley. Our customers range from disruptive and innovative startups to leading global automotive manufacturers. Our dynamic team is welcoming, collaborative and diverse. Becoming a part of the Rescale team means that you are part of the next generation in big compute and cloud HPC. You will become part of the disruption which is turning traditional HPC on its head.
We are looking to add a Customer Success Engineer to our team in North America! As a Customer Success Engineer, you are the trusted technical advisor of named Rescale customers. You work closely with customers and internal teams to deliver the best cloud HPC experience to the users. You enjoy building meaningful relationships to willing to go above and beyond for the customers.
You Will Work On and Impact:
Becoming a trusted technical advisor and owning the technical relationship with customers.
Lead technical activities from deployment, to lunch and learn, to user training and support.
Collaborate with Rescale Solutions Architect to plan and execute a successful deployment of Rescale solutions.
Work independently to analyze technical needs, requirements, the customer's current infrastructure, operations, and workflows.
Onboard new customer workflows and grow Rescale footprint.
Gain deep knowledge of customer workflows and HPC environments.
Work with customers to define and execute customers' digital transformation strategy to continue to migrate workloads from on-prem to the cloud.
Articulate and present Rescale solutions at conferences, user groups, webinars, etc.
Collaborate with Product Management and provide feedback to continuously improve the design of our ScaleX platform to make engineers more productive in the cloud.
Key Qualifications
Customer obsession is your top priority.
You use empathy to approach customer solutions.
You enjoy solving difficult problems and strive to find the best solutions.
You have at least 2 years of software, hardware, or cloud experience in a customer facing role
B.S. in engineering, computer science, math, physics or equivalent.
Candidate must be a U.S. Citizen
Preferred Qualifications
3 years of enterprise cloud, hardware, or software technical experience.
General knowledge in at least one of the high performance computing (HPC) disciplines (such as CFD, FEA, Molecular Dynamics, Weather Forecasting, Computational Chemistry, Reservoir (Seismic) Simulation, Media Rendering, Machine Learning, Financial etc)
Experience with enterprise customers in one or more of the industry verticals we serve including aerospace, automotive, life sciences, oil & gas, semiconductor, EDA, federal sector.
Experience with at least one of HPC simulation software (such as packages from ANSYS, Siemens, Dassault Systèmes, COMSOL, AVL, Altair, PTC, Cadence, Synopsys, Autodesk, OpenFOAM, LAMMPS. GROMACS, NAMD, etc)
Strong presenter and are able to present highly technical topics in an easy-to-understand manner.
M.S. in engineering, computer science, or equivalent preferred.
Ability to manage multiple projects which are complex in nature and coordinate colleagues across diverse teams and locations.
Demonstrate understanding of HPC, scheduler, IaaS, scripting languages and how these tools are used and deployed by customers.
Compensation packages at Rescale are determined based on candidate leveling and geographic location. The OTE for this position ranges from $120,000-135-000. Successful candidates will
receive
company
equity in addition to the base salary listed in this description.
Rescale is an equal opportunities employer and welcomes applications from all qualified persons regardless of their race, sex, disability, religion/belief, sexual orientation or age. As part of our standard hiring process for new employees, employment with Rescale will be contingent upon successful completion of a comprehensive background check.