Operations Associate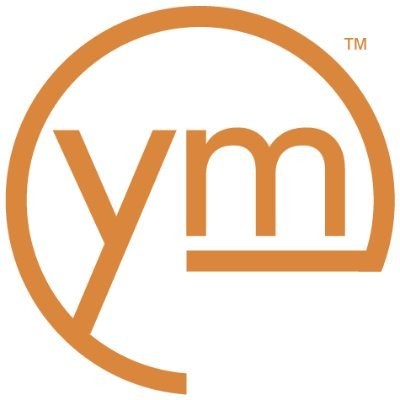 Yieldmo
Operations
New York, NY, USA
Posted on Friday, September 8, 2023
Who We Are
Yieldmo is an advertising technology company that operates a smart exchange that differentiates and enhances the value of ad inventory for buyers and sellers. As a leader in contextual analytics, real time technology, and digital formats, we create, measure, model, and optimize campaigns for unmatched scale and performance. By understanding how each unique impression behaves and looking for patterns and performance in real time, we can drive real performance gains without relying on audience data.
Yieldmo is a fully-distributed, global company that provides the opportunity for employees to activate their entrepreneurial side . We are well-positioned for success in the new phase of adtech innovation with about 150 employees. We firmly believe that each person we bring into our team can make an impact.
What We Need
Yieldmo is seeking a driven Operations Associate to join our growing Partnerships & Operations team. In this role you will own and manage operational tasks across both our Supply and Demand Operations teams. A top candidate exhibits innate curiosity and aptitude for learning the programmatic ad tech landscape, shows strong critical-thinking and problem-solving skills, and generates business insights through data analysis.
What You Can Expect In This Role
Engage in client-facing communication with Publishers via Jira
Conduct audits and analysis of supply properties, spotting patterns and calling out inconsistencies in settings
Assist in documentation of new and ongoing processes, review of existing documentation (e.g. checking that screenshots of applications in training materials reflect the current tools in use)
Manage and organize account notes for our internal systems (e.g. contact info, custom account settings requested by the client, notes on important historical incidents or issues with the integrations)
Assist in deal creation, campaign trafficking, and campaign optimization
Participate in the campaign QA process for deals and campaigns
Requirements
At least 3+ years experience in programmatic and digital advertising
At least one year of sales or new business development experience
BA/BS or equivalent combination of education and experience
Deep relationships with contacts at top-tier agencies, independent agencies and advertisers
Hands-on experience with at least one of the following Exchange Mechanics via a SSP, Ad servers, and/or DSPs
Team-oriented, with the ability to build relationships and rapport within and across teams
Strong verbal and written communication skills
Hiring Process
Select candidates will be invited to schedule a 30 minute screening call with a member of our Talent Acquisition team. We will discuss the Hiring Process details at that time. The hiring process typically includes, but is not limited to:
A 60 minute video interview with the Hiring Manager.

Candidates will be invited to join a remote on-site interview round, consisting of video interviews with various team members and leadership.

Successful candidates will subsequently be made an offer.
Perks
Fully remote workplace

Generous employer contribution to Health Benefit premiums & 401k Match

Work/life balance: flexible PTO, competitive compensation packages, Summer Fridays & much more

1 Mental Escape (ME) day each quarter to fully unplug and recharge

A generous learning stipend and other opportunities for professional development

Dedicated staff committed to diversity and inclusion

An allowance to help you upgrade your home office
US Jobs: The base salary range for this role is: $50,000 - $65,000 per year. The range listed is just one component of Yieldmo's total compensation package for employees. Individual compensation decisions are based on a number of factors, including experience, level, skillset, and balancing internal equity relative to peers at the company. We recognize that the person we hire may be less experienced (or more senior) than this job description as posted. In these situations, the updated salary range will be communicated with you as a candidate. For all other countries, we have competitive pay bands based on market standards.