Senior Director of Publisher Development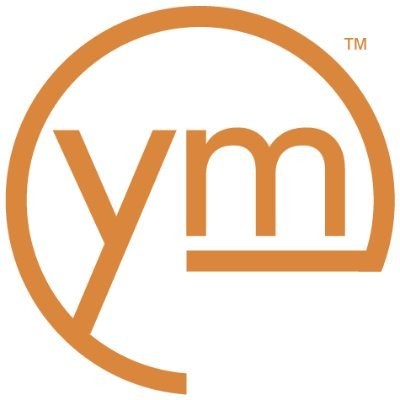 Yieldmo
Sales & Business Development
Remote
Posted on Thursday, September 14, 2023
Senior Director of Publisher Development
Who We Are
Yieldmo is an advertising technology company that operates a smart exchange that differentiates and enhances the value of ad inventory for buyers and sellers. As a leader in contextual analytics, real time technology, and digital formats, we create, measure, model, and optimize campaigns for unmatched scale and performance. By understanding how each unique impression behaves and looking for patterns and performance in real time, we can drive real performance gains without relying on audience data.
Yieldmo is a fully-distributed, global company that provides the opportunity for employees to activate their entrepreneurial side . We are well-positioned for success in the new phase of adtech innovation with about 150 employees. We firmly believe that each person we bring into our team can make an impact.
What We Need
A dynamic and experienced Publisher Development expert to lead our efforts in expanding and optimizing our publisher network.
Responsibilities
Formulate and execute a comprehensive publisher development strategy to extend our network of top publishers across diverse digital platforms and verticals, with acute focus on the Comscore 100.
Foster and nurture strong relationships with key publishers, encouraging collaboration and mutual growth.
Lead publisher negotiations, coordinating between external and internal stakeholders to craft mutually beneficial agreements that align with business goals and revenue targets.
Develop and maintain a set of essential performance metrics (KPIs) to assess the outcomes and efficiency of publisher development efforts.
Regularly communicate progress updates and comprehensive reports to the executive leadership team, spotlighting accomplishments, addressing challenges, and identifying opportunities.
Identify and implement strategies to maximize revenue opportunities across prospective and existing publisher partners, including expansions, partnership models, and revenue-sharing agreements.
Collaborate closely with Account Management, Buyer Development, and Product teams to ensure seamless integration and adoption of our solutions by publishers.
Stay abreast of industry trends, competitor activity, and emerging technologies to spot new opportunities and potential threats in the publisher landscape.
Requirements
Bachelor's degree in Business, Marketing, or a related field
Proven track record of successful publisher development and revenue growth in the AdTech industry, with a specific emphasis on exchange or SSP platforms
A robust network of established relationships within the premium publisher ecosystem
A proven track record of closing Comscore 100 publisher partners
Exceptional negotiation, communication, and presentation skills
An advisory sales approach grounded in data, complemented by a deep comprehension of industry nuances and emerging trends
Proficiency in ad tech platforms, programmatic advertising, and knowledge of emerging industry trends.
A strategic mindset with a results-driven approach.
Willingness to travel as necessary to meet with publishers and attend industry events.
Verbal and written communication skills with an aptitude for effective storytelling
Perks
Fully remote workplace
Generous employer contribution to Health Benefit premiums & 401k Match
Work/life balance: flexible PTO, competitive compensation packages, Summer Fridays & much more
1 Mental Escape (ME) day each quarter to fully unplug and recharge
A generous learning stipend and other opportunities for professional development
Dedicated staff committed to diversity and inclusion
An allowance to help you upgrade your home office